Rockchip at CES2020: Technology Highlights of Tablet/Vision/Audio/OTT/IoT
2020-01-08
January 7, Las Vegas,
Rockchip participated in CES2020
, which is the highly anticipated Global Consumer Electronics Show
in the beginning of the year, and exhibited new solutions and technologies in a comprehensive and multi-dimensional way.
The five major exhibition areas include tablet, intelligent vision, smart speaker, OTT and IoT.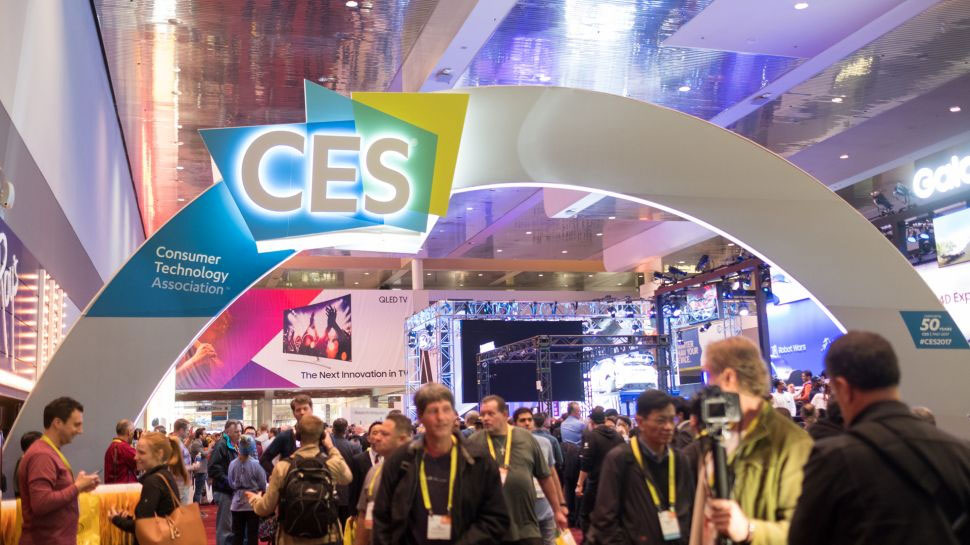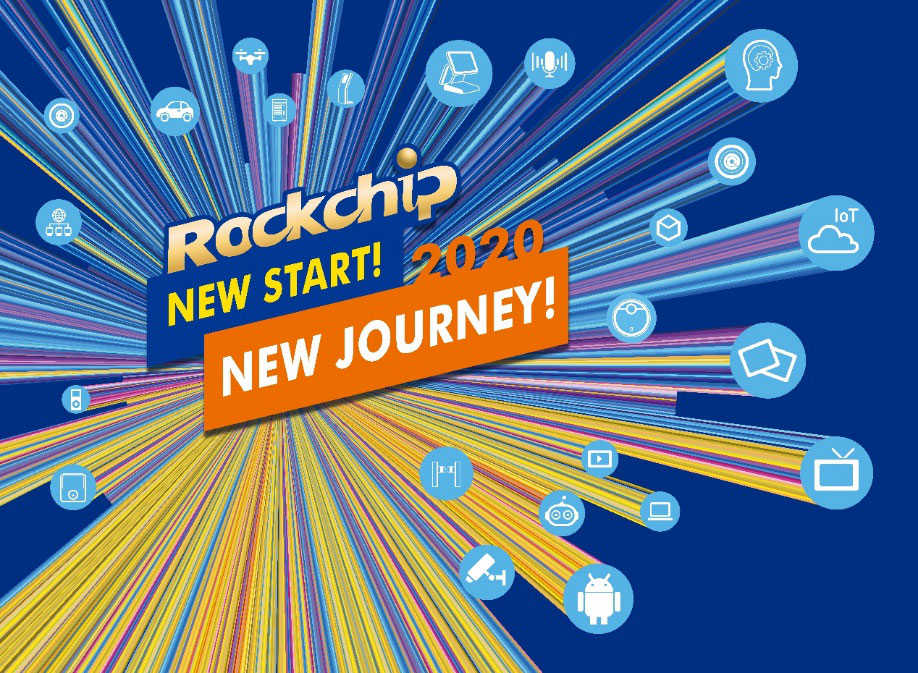 1. Rockchip tablet solutions support Android10.0!
Rockchip's tablet solutions fully support the latest Android 10.0 OS, and it is widely deployed in government and enterprise office equipment, education, finance, entertainment, medical equipment, and other tablet applications.
A number of tablet products powered by high-performance flagship solution RK3399, including education tablets, 2in1 PCs, and IoT industrial control tablets, were displayed onsite; cost-effective solutions RK3326 and RK3126C supporting Android 10.0 Go version were also displayed.
From entry-level to high-performance, Rockchip tablet solutions meet the diverse needs of the tablet market.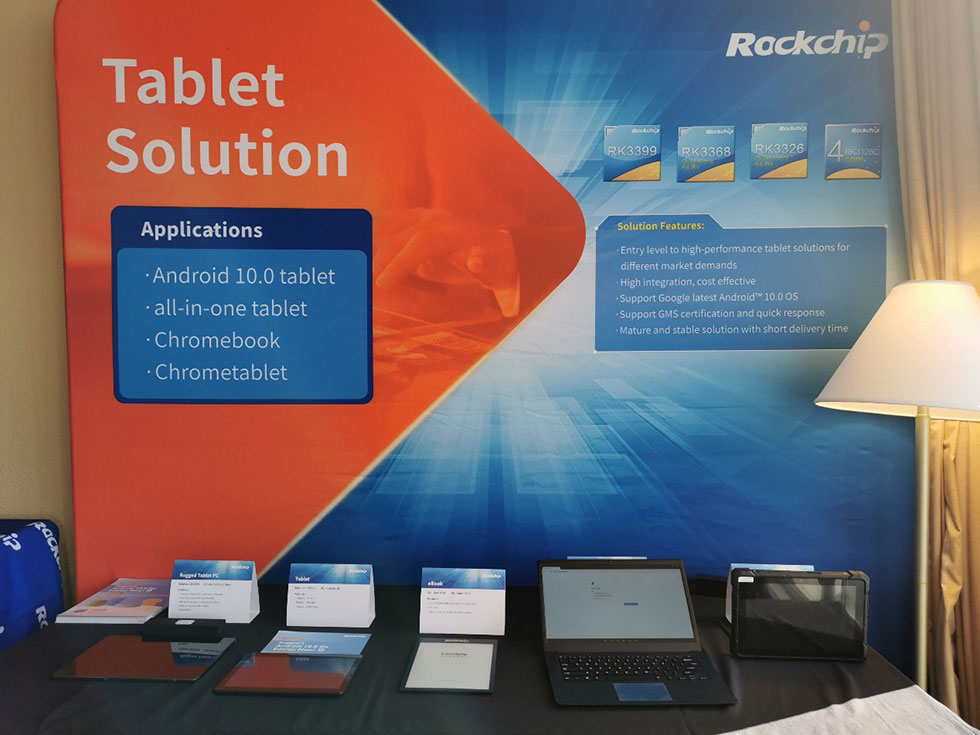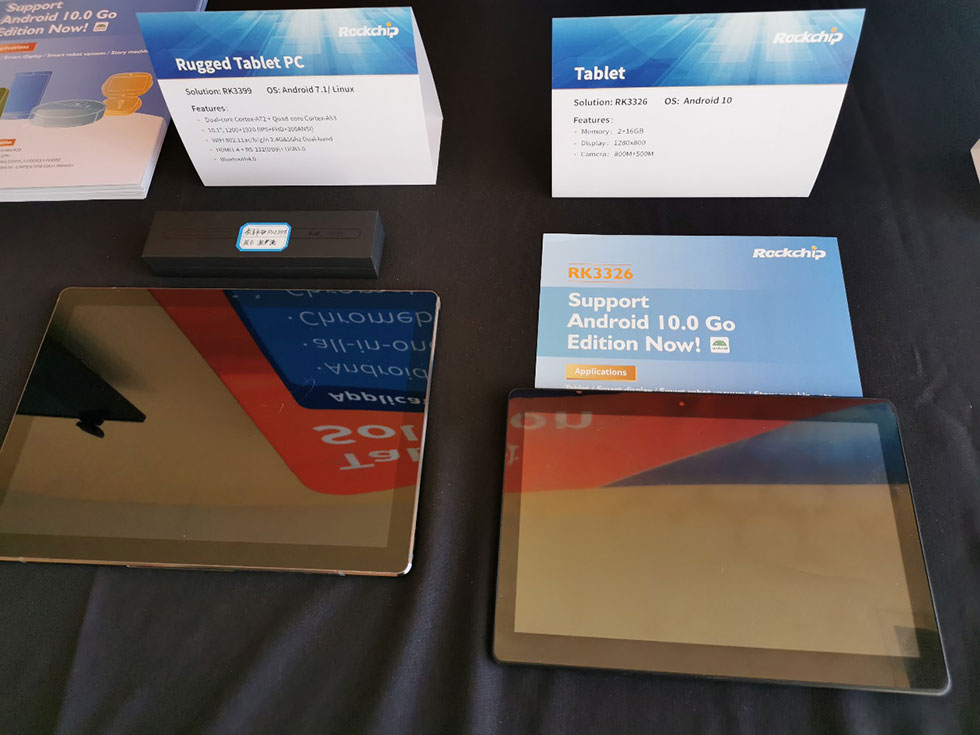 2. AI Smart Vision Solution Appling in Security and New Retailing
In the intelligent vision exhibition area, Rockchip showed a cascading edge computing solution based on RK3399 + RK1808, in which the super powerful AI platform can be flexibly superimposed to achieve fast, timely and secure edge data processing.
Structured light module based on RK1608 can support high-precision 3D modeling of people or objects, applied in payment, medical beauty, industrial control and other scenes. Rockchip also exhibited wide dynamic recognition based on RK180X series solutions, DMS(Driving Monitoring System), as well as security and new retailing solutions and end products including 3D human perception new retail device and 3D identification smart door lock.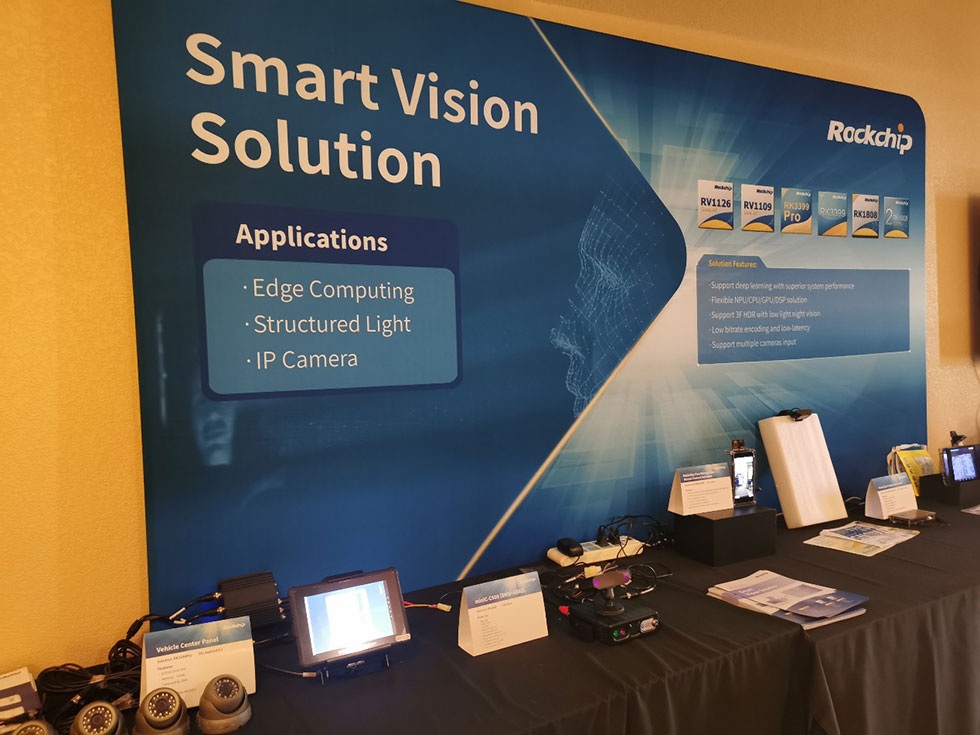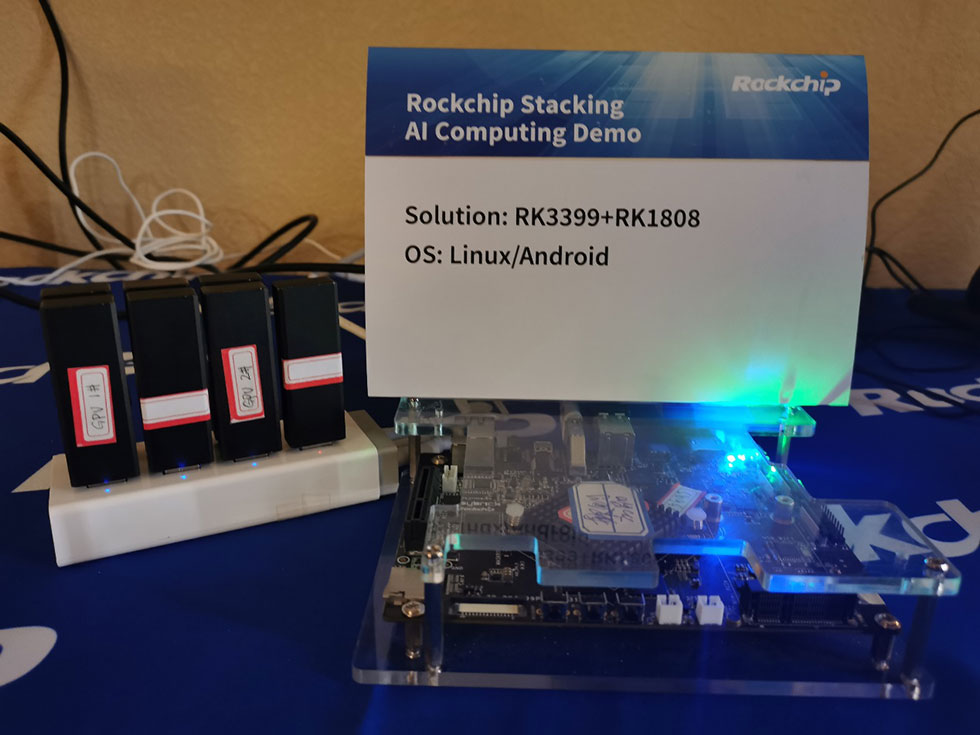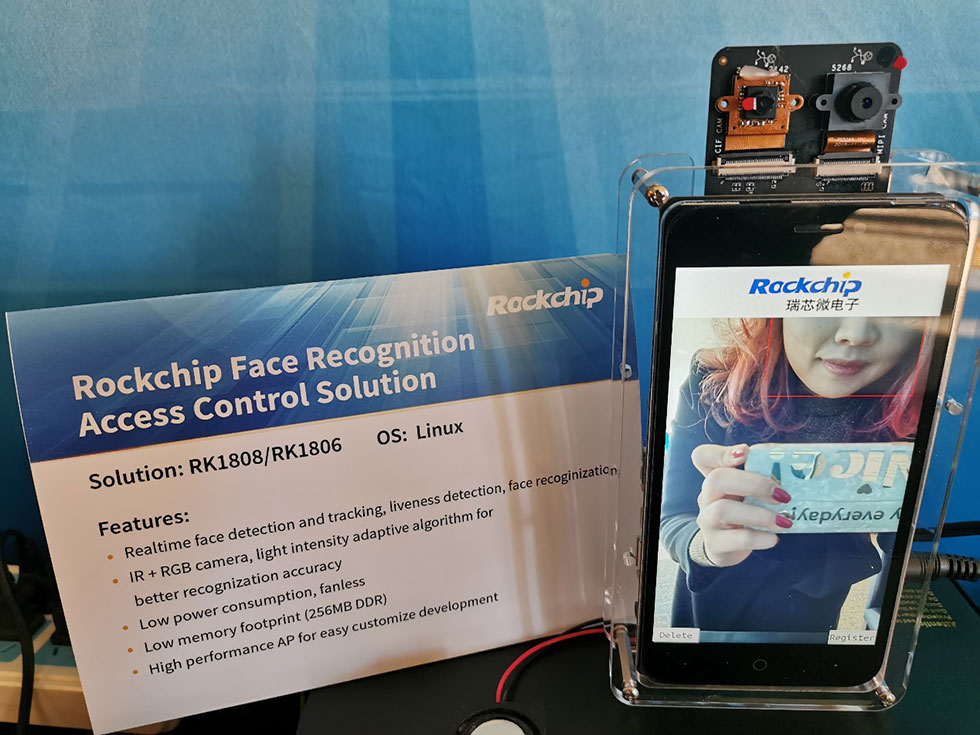 3. Diversified Products Forms Powered by Rockchip Smart Assistant Solutions
Based on Rockchip RK3308 and RK3326, Baidu smart speaker products, WeChat smart photo frames, Youdao translation pen, Alibaba smart home voice control center were all exhibited.
The Obexx intelligent AI robot, based on RK3399, is extremely creative. Users can design a customized voice assistant to experience a different voice-controlled intelligent life.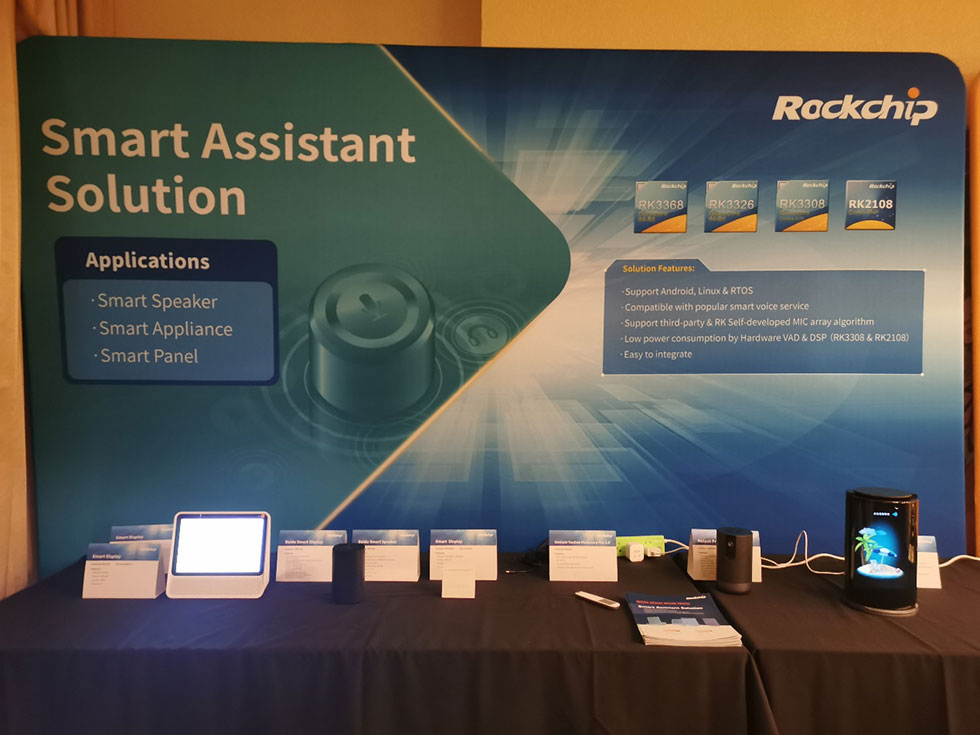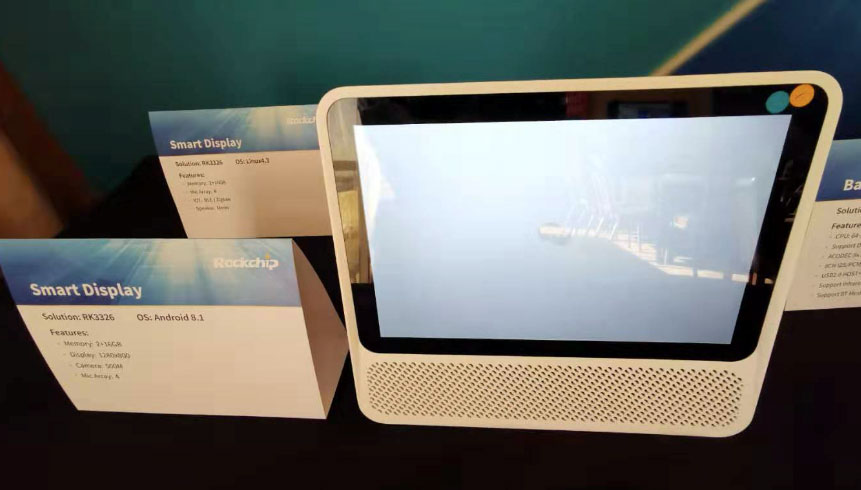 4. In the streaming media exhbition area
ATV, OPS commercial boxes, projectors and other products based on RK3128H / RK3328 / RK3368 / RK3399 chips were displayed.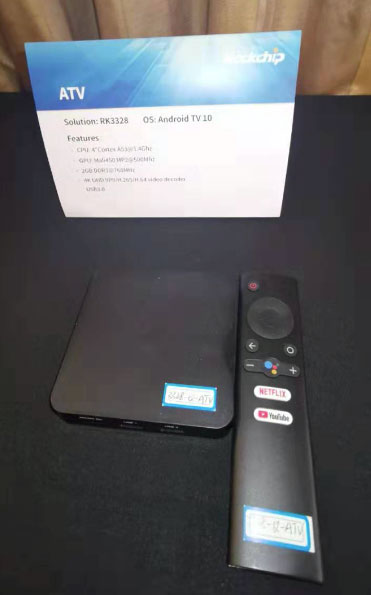 5. IoT Modules and AI Solutions
In the IoT area, Rockchip showed the latest Toybrick series AI development board based on RK3399Pro and RK1808, which are more powerful in performance and covers more development applications.
The industrial control AI core board based on RK1808 supports -40 ~ 85 ° working temperature and can be applied to various industrial control level industrial products, DMS device, etc.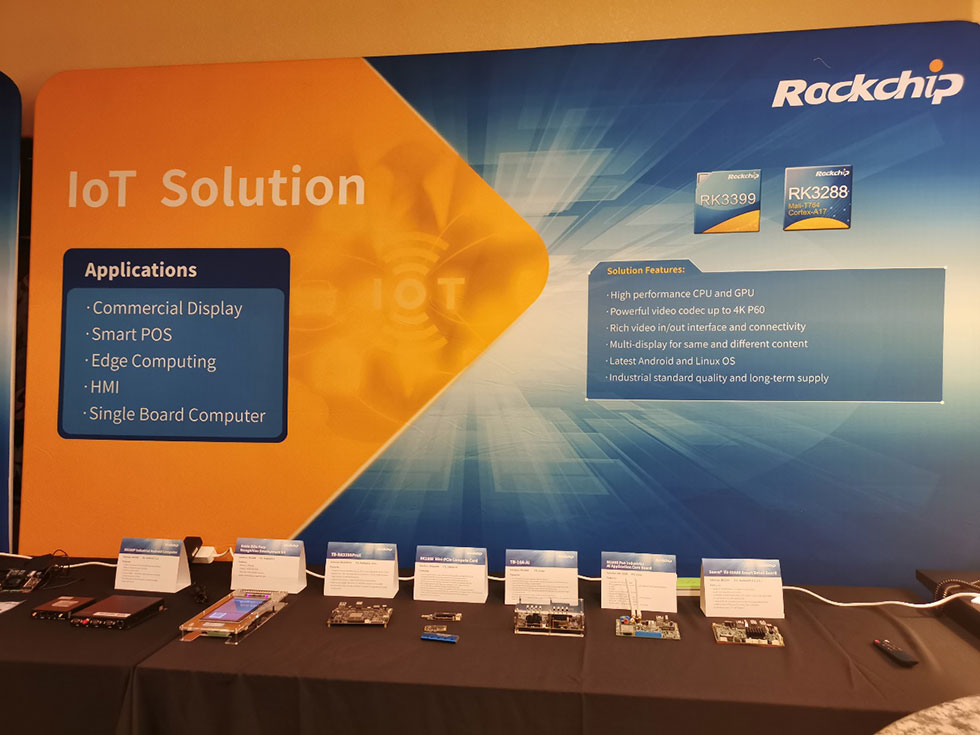 Rockchip showed mature application solutions in five exhibition areas during CES2020, covering personal consumer electronics and commercial markets in many industries.
The brand-new AI interactive experience of face detection, voice control, and human perception will be a new round upgrade of Rockchip solutions and products, and it also surprises the industry and developers in the beginning of the year.